ICT Confidence for your School
Dataspire provides two levels of technical support and can facilitate professional end-user training so that your staff feel confident using the technology at their disposal to deliver outstanding teaching and learning.
ICT Technical Support

Dataspire's ICT Technical Support is a flexible support solution designed for schools with an in-house ICT team. If your technicians are unable to resolve a situation, they will have access to our experienced team of educational ICT experts that they can call upon and minimise any downtime.
We don't believe in 'one size fits all' and can design support solutions tailored to your ICT vision. From a menu of extra service enhancements, schools can add onto our basic ICT remote support package to ensure your support agreement suits your requirements and that you only pay for what you need.
Services include:
Unlimited Access to our Service Desk between 9:00am – 5:30pm (Monday to Friday)

Proactive 24/7/365 Remote System Monitoring and Alerting

Proactive System Maintenance and Optimisation

System Health Checks

Scheduled Onsite IT support

Emergency Onsite support

ICT Strategy and Vision Planning

License Management

Asset Management

Change Management
Technologies we can support:
Windows, Apple and Chrome Devices

Windows Servers

Network Switches and WiFi

Content and Web Filtering

Back-Up

System Security

Microsoft 365 and G Suite

Citrix
Managed Services
A Managed Service is a fit-for-purpose way to support the complex and extensive ICT infrastructures now found in modern schools. With immediate access to a large team of professional educational ICT specialists, you can make the most of the technology and ICT budget you have available, for staff and learners. Dataspire will take responsibility for the IT infrastructure which everything in your school connects to; such as lesson delivery and display, your Management Information System (MIS) for registration and attendance, cashless payments, your cloud services e.g. G Suite or Office 365, your hardware, security and safeguarding e.g. back-ups, antivirus, monitoring and filtering, your broadband, your door entry systems, in fact most of the things that your school now relies on to function.  Your staff will have instant access to a friendly, SLA driven support team who are ready to help them resolve any ICT challenges, fast. The entire school ICT infrastructure will be well maintained, secure, reliable, and as a result, create increased user confidence.
Dataspire Managed Service features:
Defined Service Level Agreement (SLAs)

Incident Management

Change Management

Root Cause Analysis

UK based Service Desk – Sunday to Friday

24/7/365 System Monitoring

Defined Escalation Process

Proactive System Maintenance

Vulnerability Management

Back-Up and Restore

Asset Management

3rd Party System Management such as cashless payment or broadband provider

Procurement Management to save the school money and for accurate budgeting

Service Reporting

Regular Service Reviews

User Satisfaction Surveys

System Health Checks

Digital Strategy and Development Support

Ofsted System Readiness Checks
Find out more on the Managed Services page.
Dataspire provides access to professional, needs-based training that can help your school get more out of your ICT systems, support new projects, and ensure staff are confident using ICT.
Cloud Services: Classroom and Remote Learning
Cloud services support and training is focused upon accelerating the use of Microsoft 365 and/or G Suite. Sessions are delivered for schools who have established these platforms but need help to use specific apps or services.
We also offer a more strategic package designed to support implementation, combining face to face and remotely delivered training with access to online learning courses, curriculum planning consultancy and delivery of projects with teachers and students.
Smart Classrooms
Smart classrooms use interactive technologies to enrich learning by promoting improved communication and collaboration. Enhanced classroom display, access to digital resources and sharing through connected teacher and student devices, all feature in modern learning. Dataspire's training events focus on individual elements and a holistic programme centred on pedagogy, content and technology choices.
It is important to move students from being passive consumers of digital content to creative producers. This can be developed across the curriculum, enhancing digital competencies and preparing students for the world of work. Dataspire will support creative projects engaging in planning, delivery and evaluation. Our aim is to embed new ways of working into the curriculum.
Lastly, we deliver 'go-live' training events to help staff with the adoption of freshly implemented hardware and software or support the induction of new staff.
Microsoft 365 and G Suite
Dataspire's strategic consultancy will help your school's senior leaders decide on the best strategy and implementation plan in order to set up your Cloud systems. A programme of training events will introduce all staff to the range of applications available in Microsoft 365 and/or G Suite and demonstrate how to use key tools.
Beyond this, we focus on professional learning for teachers, looking at specific educational apps, such as Microsoft Teams assignment manager or Google Classroom. This includes understanding the accessibility tools that will help those with additional learning needs and aid differentiation. Ongoing and on-demand, professional development should underpin the transition to anywhere, anytime, any device learning.
EdTech and 21st Century Learning Design Course (21CLD)
This programme is aimed at 'thought leaders' who want to transform teaching and learning to improve outcomes and better prepare students for the world of work. The programme is initiated through an SLT workshop. Participants, ideally ten, will then experience six half-day workshops which explore models for improving the use of technology as a tool for teaching and learning, the 21CLD planning tool and the use of specific apps. The course leads to the Microsoft Certified Educator qualification which can be achieved through online examination.
Contact us to discuss your requirements.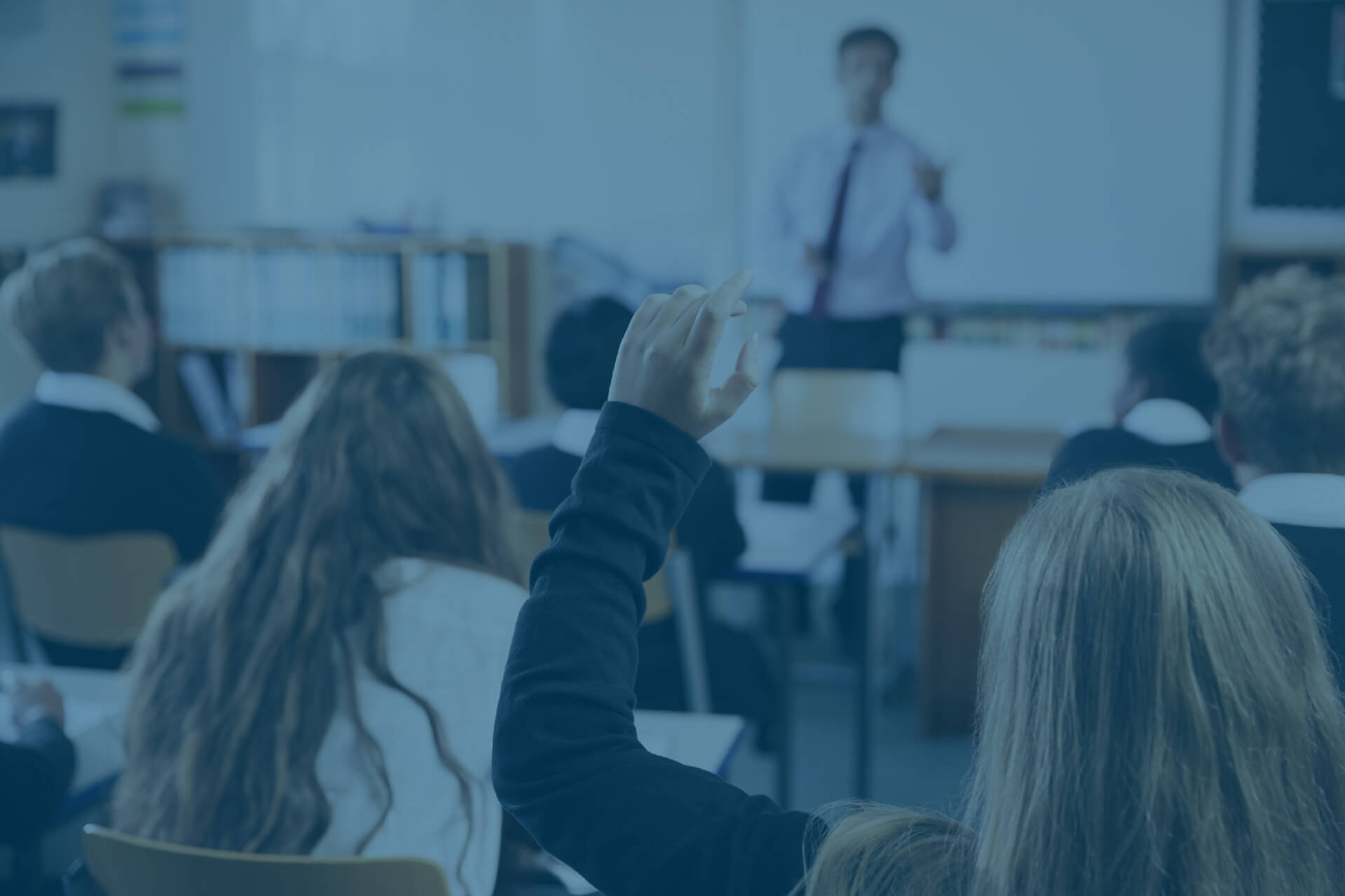 Case Studies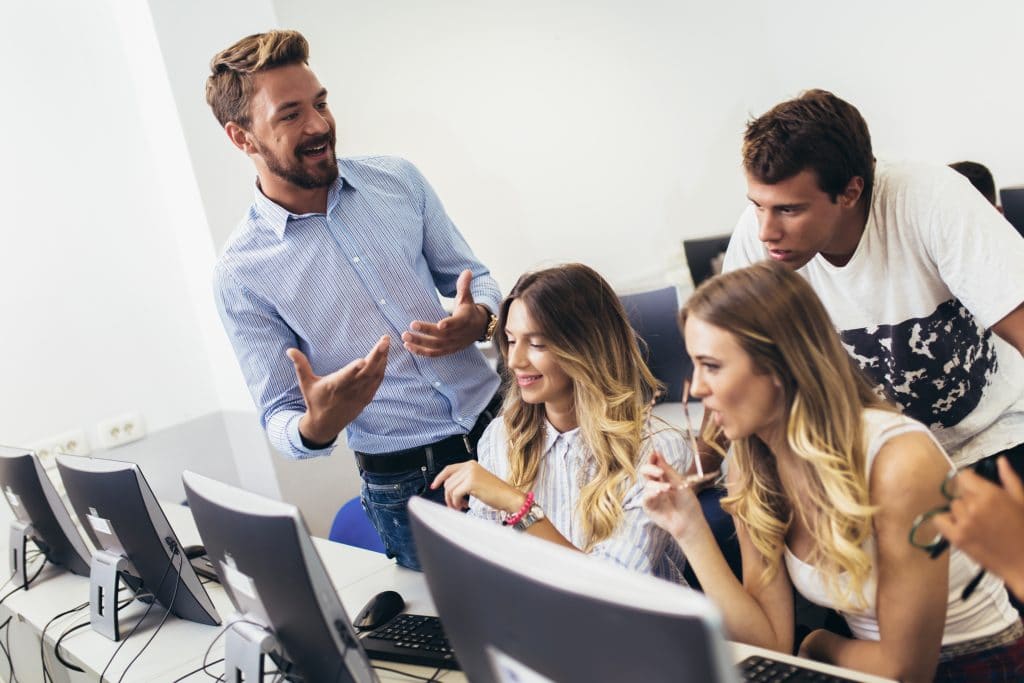 University Technical College Norfolk
What happened when UTCN began its search for an effective and efficient IT provider that could create ICT confidence for both staff and students?