ICT Buying Power means the best equipment at a better price
Our wide-ranging knowledge allows us to help you to make the right decision about the right technologies to be implementing, procuring them at the best possible price and delivering on time. As a large provider to the education sector, with strong vendor relationships, our buying power ensures Dataspire is able to supply equipment into schools at very attractive prices and can also help to implement the technology onsite including configuration where required.
Audio Visual Solutions
Sector leading audio visual solutions for education are designed to encourage student engagement, participation and collaboration. Dataspire delivers and installs the latest audio visual solutions for the teacher wall including speakers and interactive boards from manufacturers such as Promethean and SMART. If your school requires interactive projectors, Dataspire can recommend the sound system to go with them. We also install large space AV solutions used for school halls and dining rooms, plus digital signage and video walls.
CCTV
We all have an obligation to ensure children are safe, however, we visit many schools with older CCTV installations that have either failed, have blind spots or have delivered blurred images in the event of an incident. Schools have a responsibility to ensure they are managing behaviour and capturing incidents. We will work with you to design and install a network of vandal resistant HD cameras, identify where they should be sited and any lighting requirements, where the content is delivered back to and stored, and enable you to view footage from several cameras simultaneously. Dataspire can also conduct any training required.
Hardware and Software Supply
Dataspire provides impartial advice and can supply any ICT hardware and software required by your school or trust. Our ability to buy in bulk and at better prices through good vendor relationships means we can help your school to procure fit for purpose products at a great price, either brand new or refurbished if budgets are tight. Dataspire can manage all software supply, licensing and renewals on your behalf. We can also assist with safe hardware disposal and data removal in line with WEEE standards, and the repurposing of older equipment to third world countries should you have arrangements in place.
Managed Print
Managed print removes the hassle and wastage of having multiple printers onsite with varying print capabilities and differing consumable requirements. Our recommended managed print partners can confirm exactly what your current print network arrangement is costing your school and demonstrate what you might save by opting for a managed print service. In our experience, the savings for schools are considerable in terms of wasted output and consumables. With a managed print service, you will see the overall number of printers in the school reduced in number and placed in strategic areas around the schools. Printing is charged on a pay-per-click basis with FollowMe Printing allowing users to print to a print queue and retrieve their print job from any enabled output device. This ensures printing is confidential to the user and reduces printed waste from documents left uncollected. If something goes wrong, the managed print provider will come and fix it. They will also constantly monitor the toner levels remotely and send out the toner automatically when required, so you only buy what you use and will never run out.
Telephony
Just as ICT has moved on in other areas of the school, it has also changed the capabilities of telephony considerably. Schools are now able to take advantage of more efficient cheaper solutions including hosted telephony and VoIP. Dataspire can work with your school to identify what you want from your telephony system. If you are a part of a MAT with multiple schools you might consider bringing them under one contract so that you have free phone calls between the schools, making it easier to manage. You will also have access to extra functionality such as a PA announcements and emergency lockdown capabilities via any handset. Dataspire will work with your school to design and deliver a modern telephone system to save you money and provide any added functionality you require.
ISP and filtering
Your school needs fast, reliable, secure internet access to support effective remote learning and cloud-based services. Dataspire provides a range of leading internet services through tried and tested providers Internet Service Providers. Whether for a single campus, or multi-protocol label switching (MPLS) for multiple MAT locations, we will help you identify the right provider at the right price with all functionality considered, such as back up arrangements in the event of an outage.
We also provide sector leading filtering through Smoothwall, the leading digital safeguarding solutions provider in UK Education, to ensure your students are safe online. Our filtering offering provides granular control over what students can and can't do, versus full teacher access, through content filtering.
Security
Security is integral in all we do. Dataspire's vulnerability assessment will examine your school's current ICT security status and make recommendations based on the findings. You can be safe in the knowledge that Dataspire has been a DfE framework supplier since 2015. Our recommendations are in line with ISO9001 accreditation and we can also help your school to gain Cyber Essentials certification. Dataspire's recommendations will ensure your school is protected against ransomware attacks, malware and viruses and that your infrastructure is well maintained, safe and secure.
Online Safety
As all schools are measured by Ofsted on their ability to appropriately monitor what students are doing online, rather than looking at historical data, it is better to be able to pre-empt what students are doing and spot potential risks as they occur. With the latest web filtering through Smoothwall, Designated Safeguarding Leads will have access to proactive monitoring and proactive measures giving them the opportunity to step in. Not exclusive to web browsers, it will also proactively monitor applications such as Word Documents, Messaging apps, and encrypted "dark web" browsers, keyword and content monitoring creates alerts that enable staff to take appropriate action and ensure safeguarding both on and offline.
Contact us to discuss your requirements in more detail.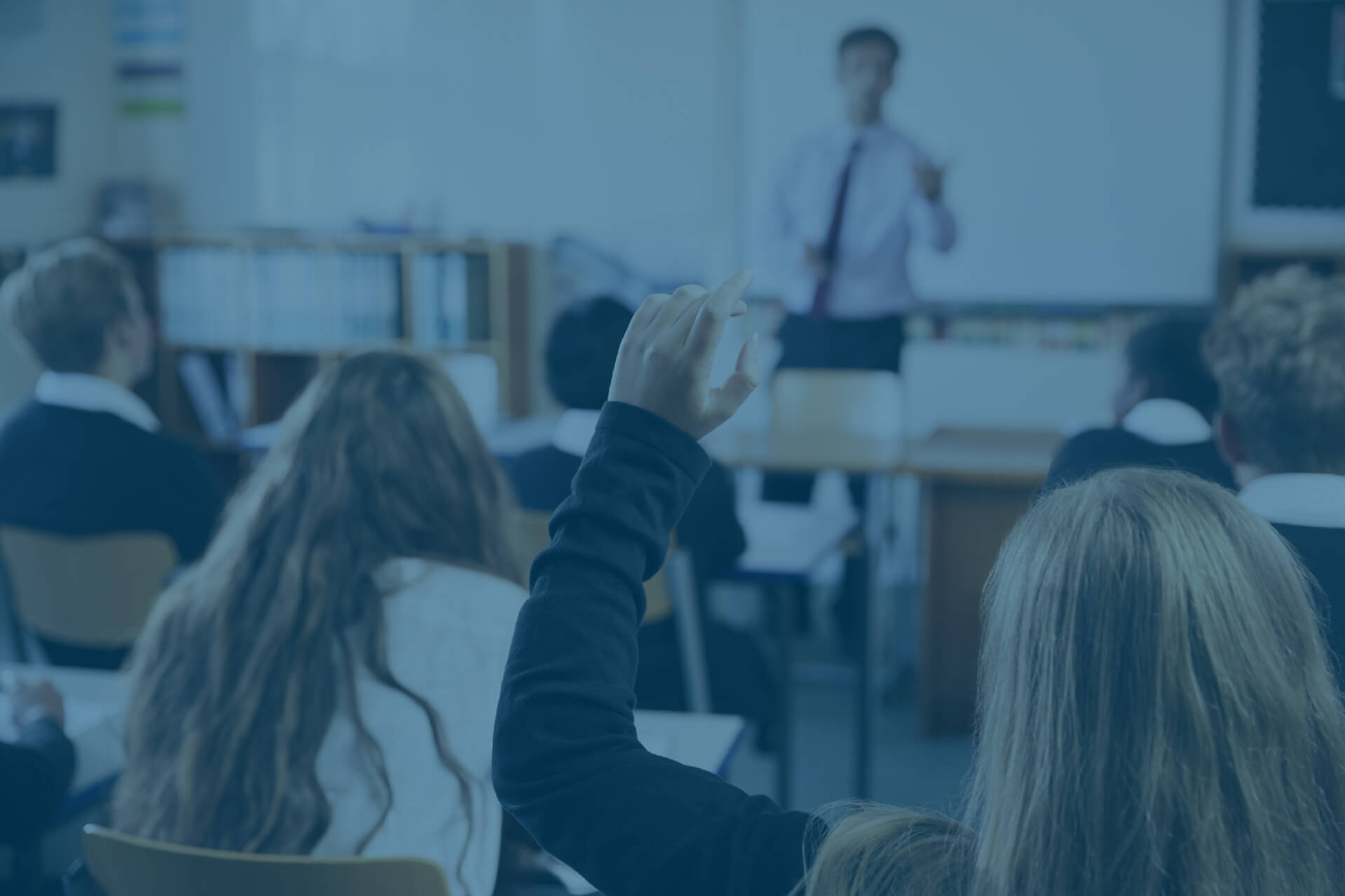 Case Studies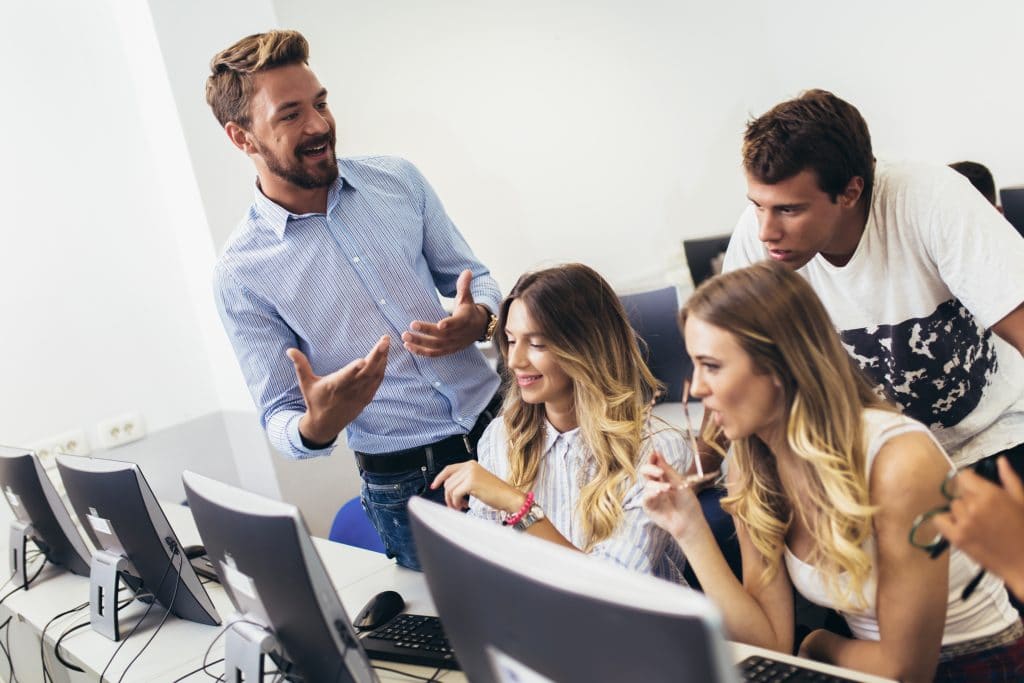 University Technical College Norfolk
What happened when UTCN began its search for an effective and efficient IT provider that could create ICT confidence for both staff and students?